WHAT IS ELIXIR?
1858 Caesar Elixir was created to take the fuss and fumble out of making a Caesar. Long gone are the days of mixing Worcestershire, tabasco,
and whatever else you wished into your Caesars individually, never mind trying to get them to taste consistant! The Elixirs we offer are a Tested and Perfected
mix of 16 different Herbs and spices, House Brine, Combinations of Worcestershire, Tabasco, and a variety of other flavourings (depending on flavour chosen)
into a bottle. 1 Shot of this, mixed with Clamato & your choice of spirit, and you have the perfect tasing, quick & most importantly, consistent Caesar, EVERY TIME!
All it takes is ONE SHOT, so what are you waiting for? Give it a try!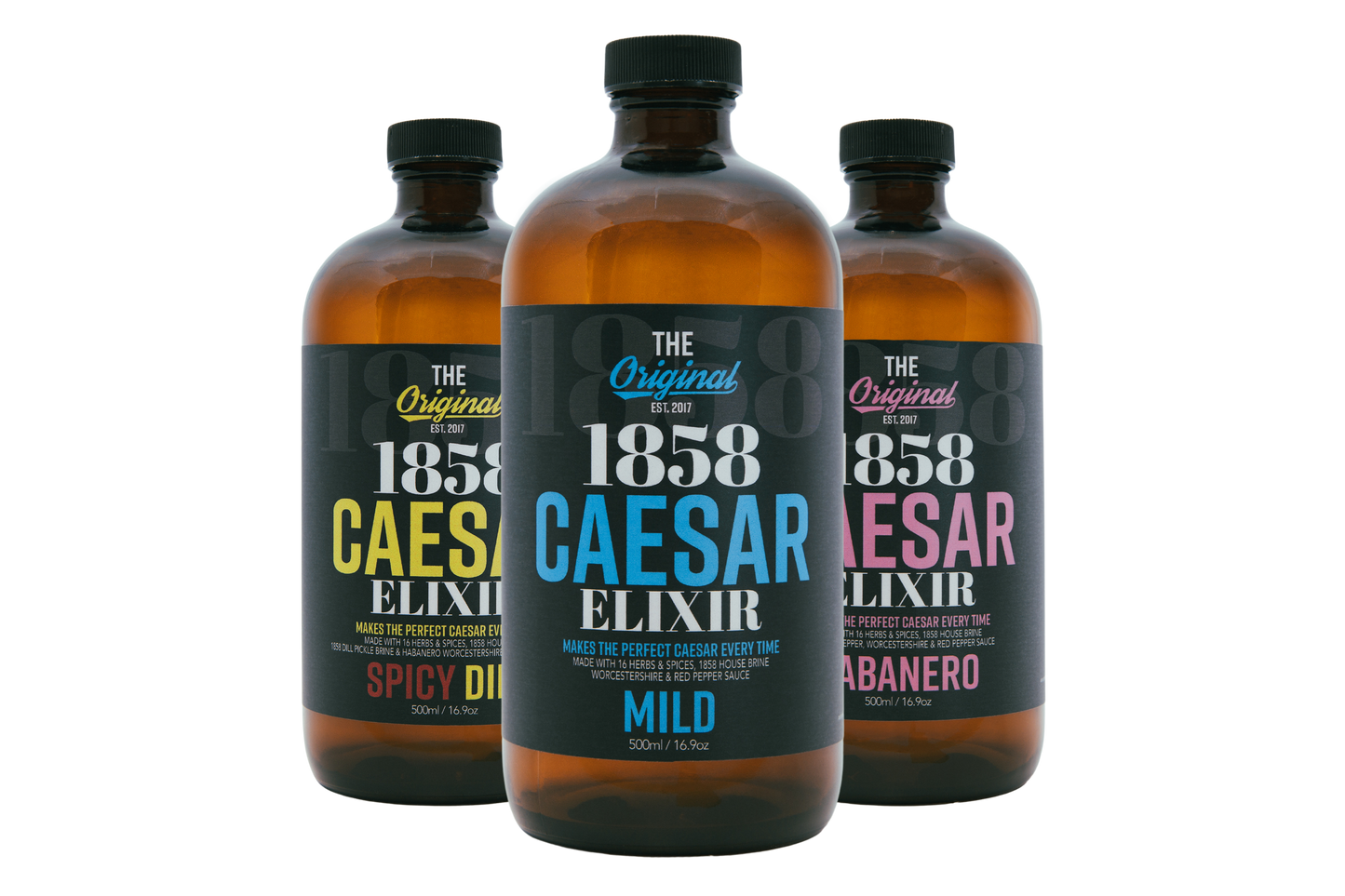 No fuss, no fumble
You're only ONE SHOT away from making the most delicious tasting Caesar!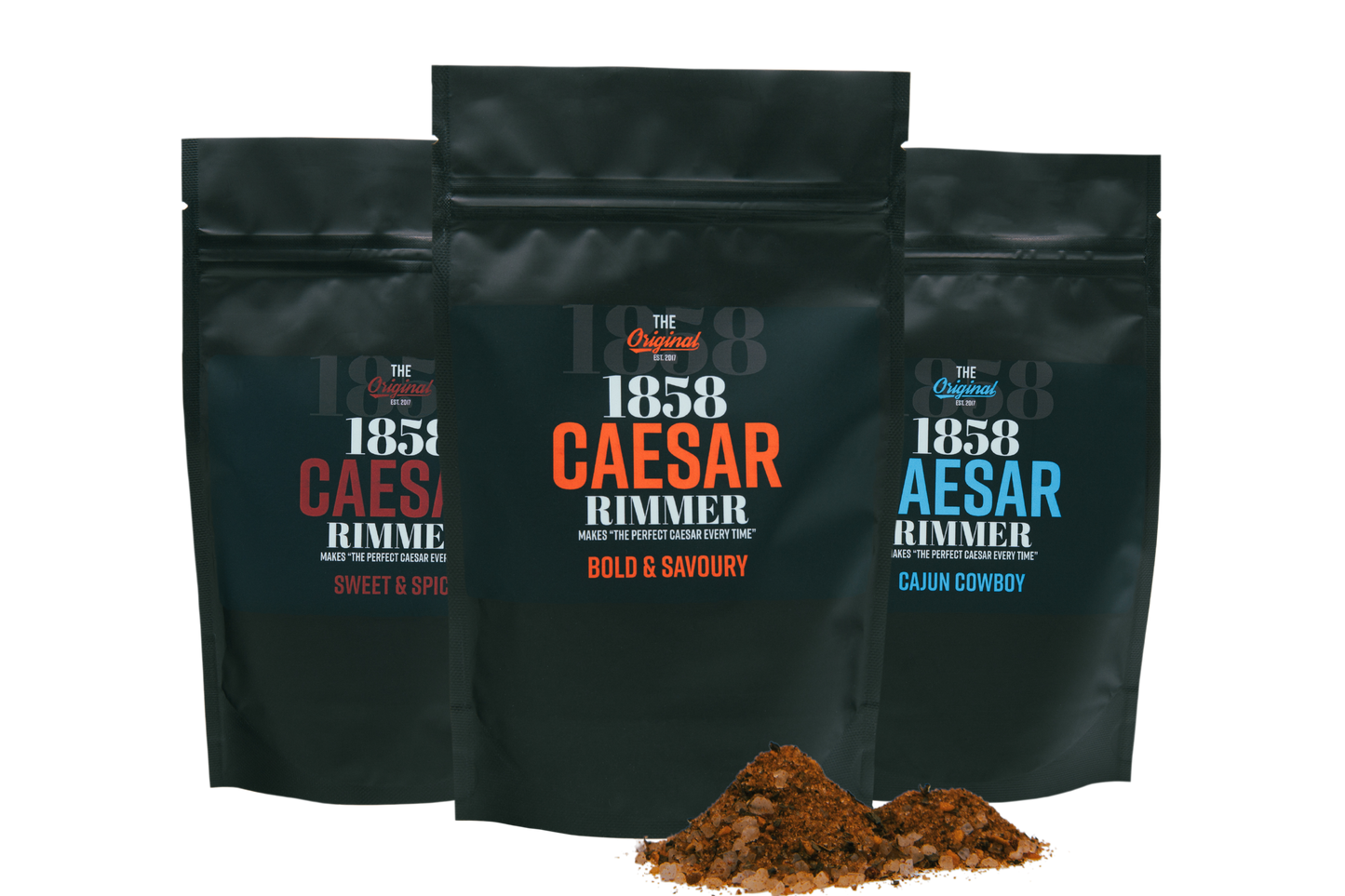 Elevate your caesar game
Step up your game up with one our our Caesar Rimmers. Guaranteed to pack a punch of flavour and compliment any Caesar Elixir.
A perfect pairing!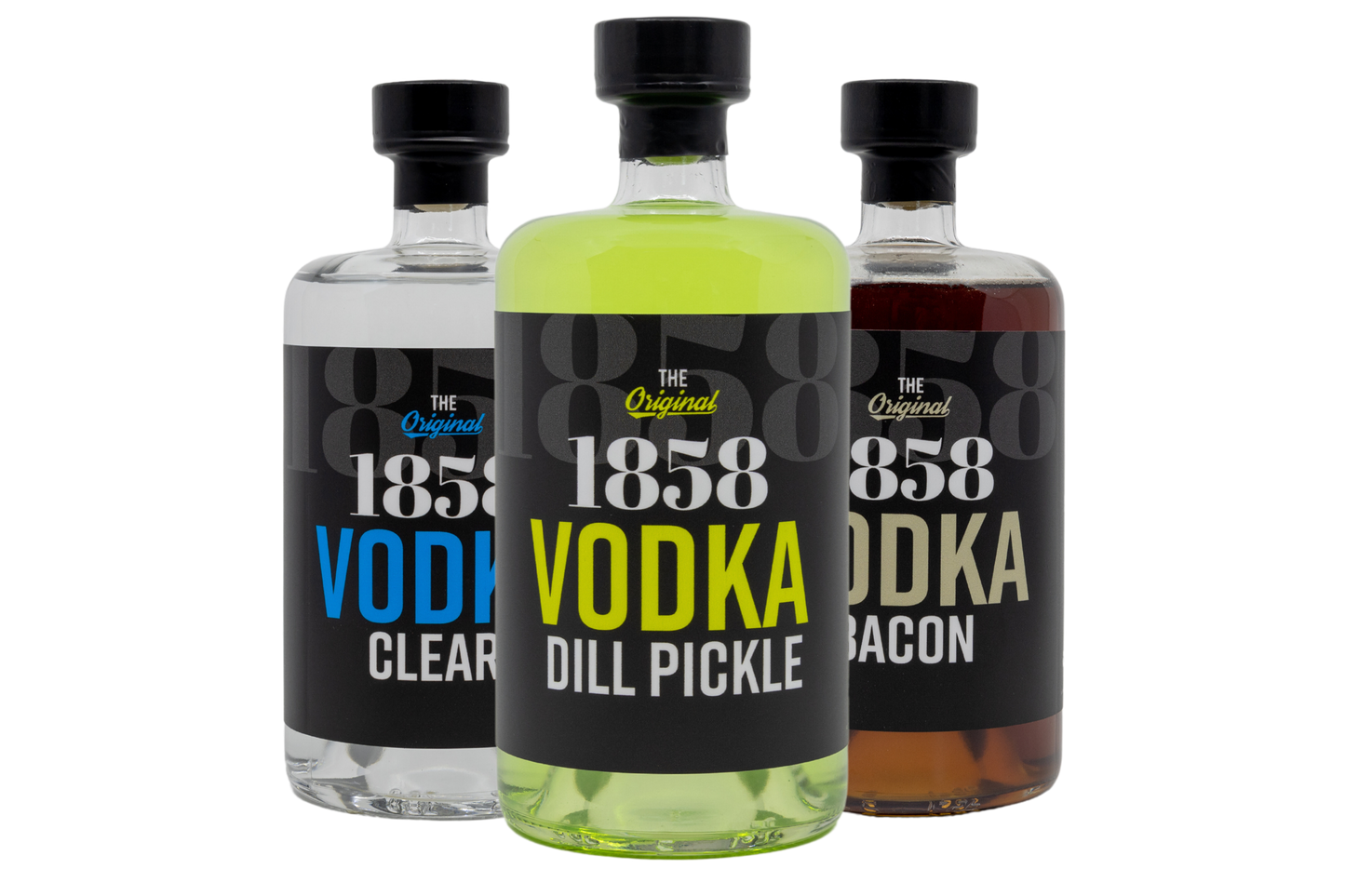 Vodka, crafted for caesars
It's true! at 1858 we craft vodka like our Dill Flavour, specifically to enhance and add amazing flavour to your Caesar!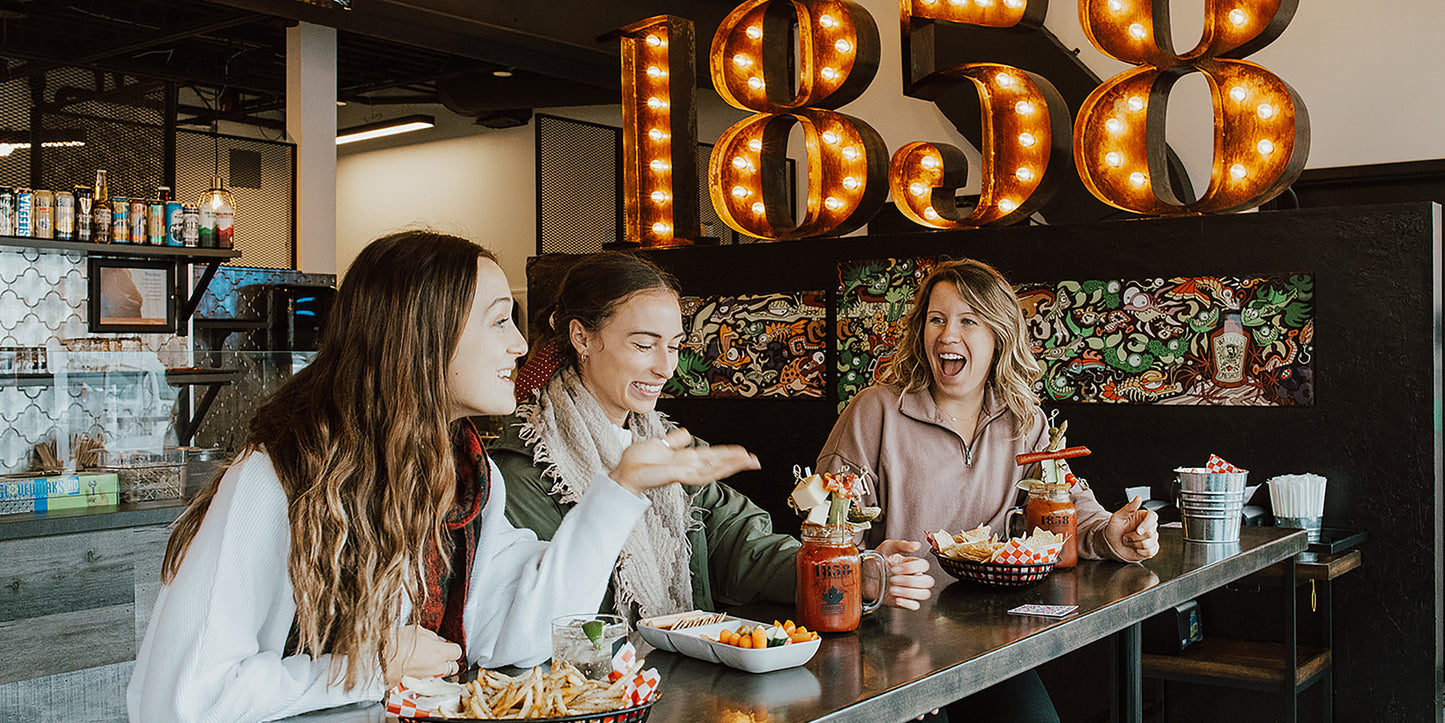 Try before you buy!
Come visit one of our Caesar Bar locations & taste one of our 48 Signature Caesars for yourself!
Your favourites are witing, come find them!