Our 1858 Flagship Corn Vodka. With farm picked corn, this Vodka gives you a subtle, smooth finish. Created not to overpower your flavourful Caesar, but to blend perfectly into the background, This vodka will make your tasting notes brighter, more vibrant, and give you the perfect Caesar every time.
A WORD FROM OUR FANS
The Dill Vodka absolutely COMPLETES all my Caesar's from now on!! elixir, a splash or two of vodka…. O M G🤤
Courtney Evans
Just picked up a bottle of Blue Passion Vodka! All I can say is WOW! Just add lemon sparkling water & you have a low calorie yummy drink! Excited to pick up another flavour to try!
Katie Long
I picked up a bottle of Vodka from the Bar on our first visit & now im addicted! I use Dill in all my Caesars, and recently discovered how good it is in Martinis! The experimenting never ends.
Jeff Brown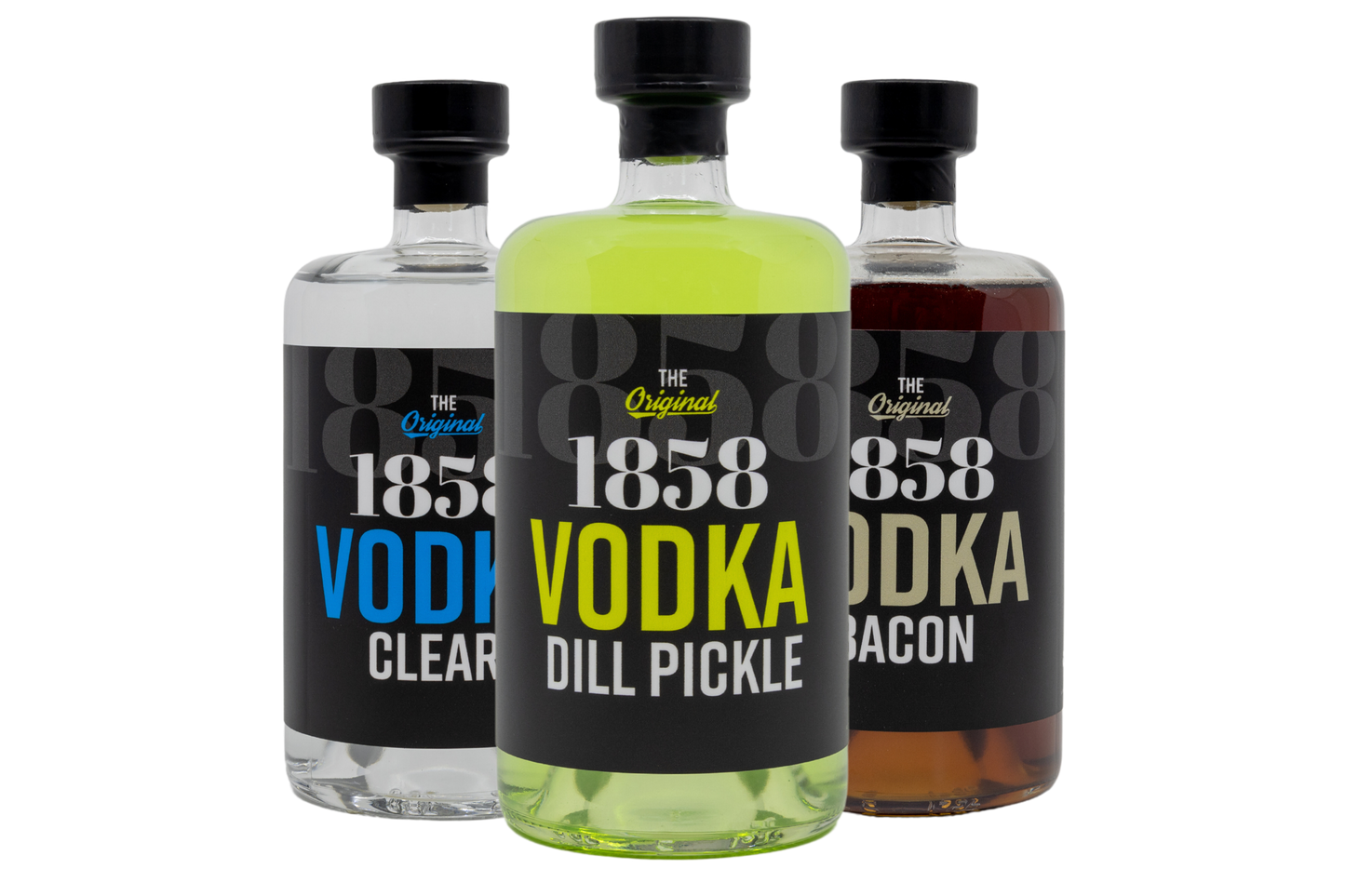 THE "VODKA"
Highly underestimated, is the impact of adding a complimentary flavoured Vodka to your Caesar..
Not overpowering, but enought to round off your creation. or be boring, and grab some clear!