The Hidden gem, to a perfect Caesar! Our Dill Pickle Vodka is Corn Based, Freshly infused with Dill Brine, and farm picked corn, giving you a zesty smooth finish. This aromatic flavour will make your tasting notes brighter, more vibrant, and give you the perfect Caesar every time.
A WORD FROM OUR FANS
The Dill Vodka absolutely COMPLETES all my Caesar's from now on!! elixir, a splash or two of vodka…. O M G🤤
Courtney Evans
Just picked up a bottle of Blue Passion Vodka! All I can say is WOW! Just add lemon sparkling water & you have a low calorie yummy drink! Excited to pick up another flavour to try!
Katie Long
I picked up a bottle of Vodka from the Bar on our first visit & now im addicted! I use Dill in all my Caesars, and recently discovered how good it is in Martinis! The experimenting never ends.
Jeff Brown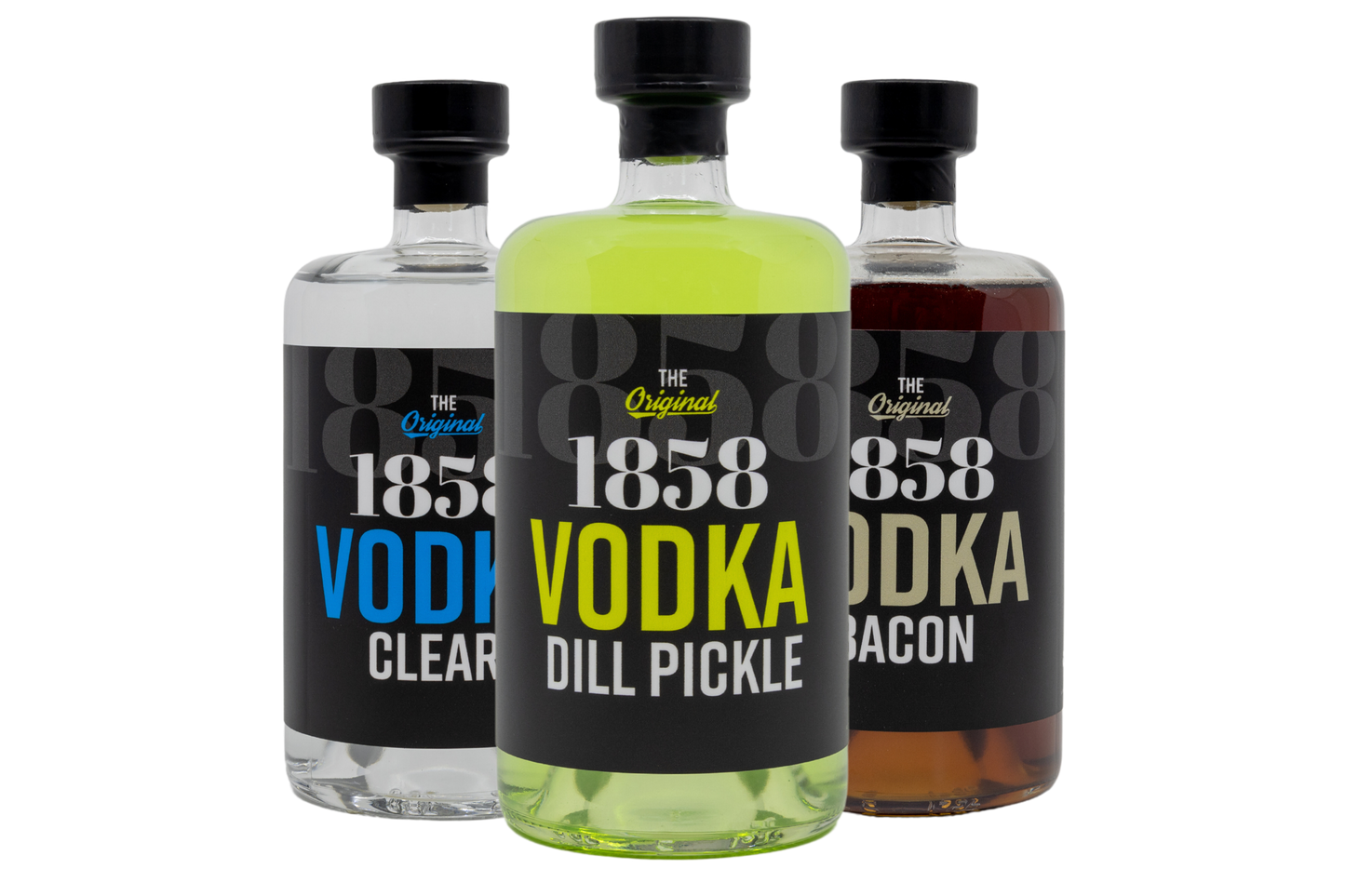 THE "VODKA"
Highly underestimated, is the impact of adding a complimentary flavoured Vodka to your Caesar..
Not overpowering, but enought to round off your creation. or be boring, and grab some clear!