A Canadian Classic, with a twist of the Islands! Our Jamaican Jerk Elixir packs a perfect amount of heat, while offering a zesty twist to your Caesar. Hints of smoked paprika, Red pepper flakes and cayenne pepper for a well rounded depth of flavour. Enjoy this earthy, sweet, and spicy blend of exotic flavours!
ONE SHOT, IS ALL IT TAKES
A WORD FROM OUR FANS
This is my new staple for Ceasars. 1858 Elixirs are absolutely delicious. All you need is vodka, clamato and 1858 Elixir!
LEE CULLINGHAM
I first tried the Elixir at 1858 Ceasar Bar. Not being from Collingwood, I then placed an order through the website to have bottles shipped. The service was outstanding! They went above and beyond to make sure my order was shipped on time! I absolutely love it! Thank you!
CHARITY KERR
Just received my bottle of Elixir in the mail and WOW is good! I've been trying to make Caesar's taste like the restaurants but never had much luck until now. Very impressed.
BRANDON REGIER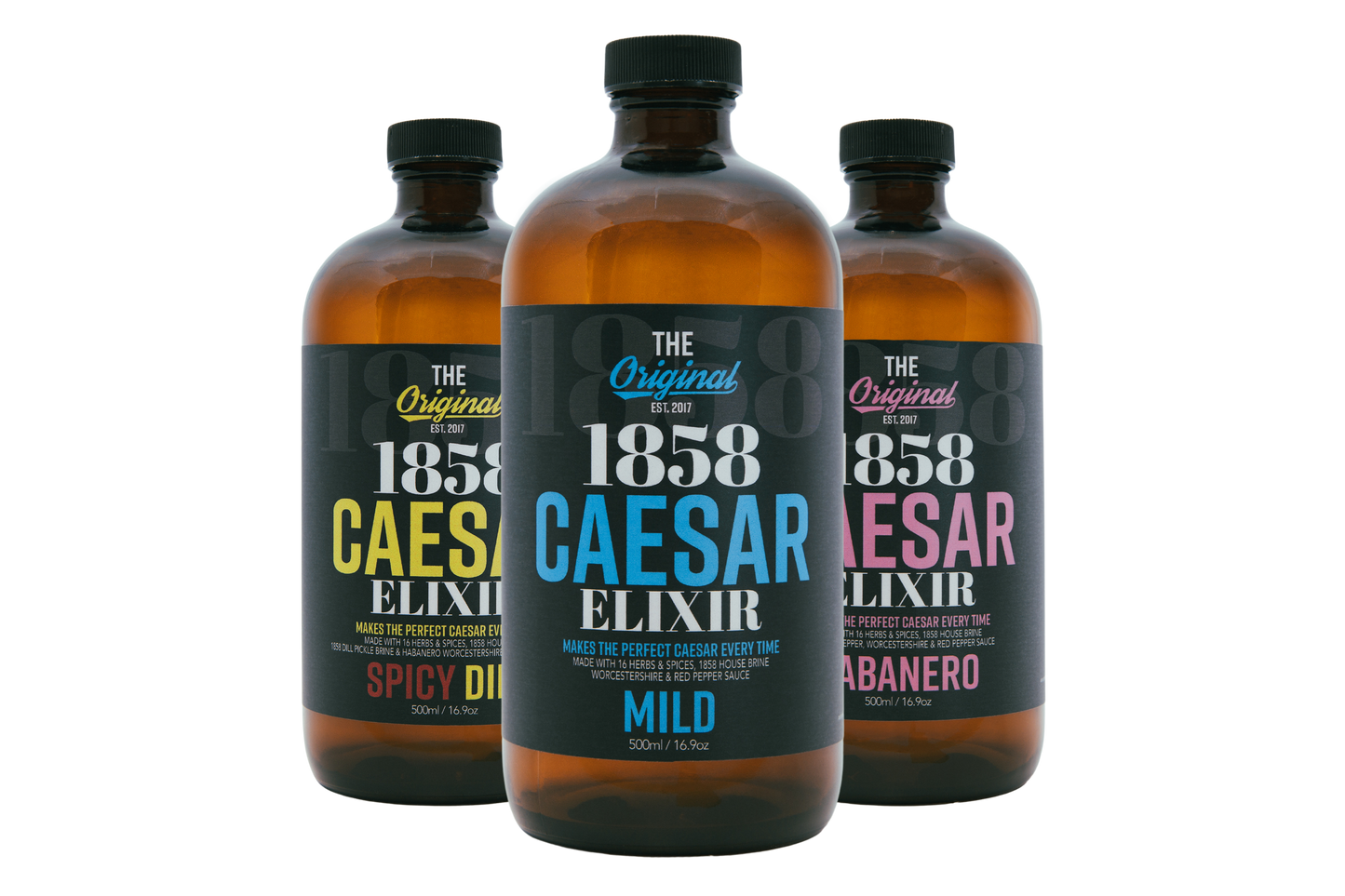 THE "ELIXIR"
It all started with an idea... An idea to add a little more fun and spice to our Caesars, while cutting the preperation time in half. An idea to tantalize our taste buds and give them something "EXTRA" ordinary!